It's not somewhere that comes straight to mind when thinking of great beer tours. But believe it or not, the capital of Estonia is somewhat of a hidden gem within the European beer scene. Its rich variety of pilsners and bountiful craft beer, all within a relatively small area, make it a great location for bouncing around merrily between breweries, bars, and bistros. Unlike Prague or Bamberg, cities that have centuries' worth of beer history, Tallinn's beer scene, like many aspects of its culture, embraces the contemporary, and moves with the time, all while maintaining an excellent level of quality.

Trail:
Põhjala Brewery –
Humalakoda Brewery.

Distance:
7km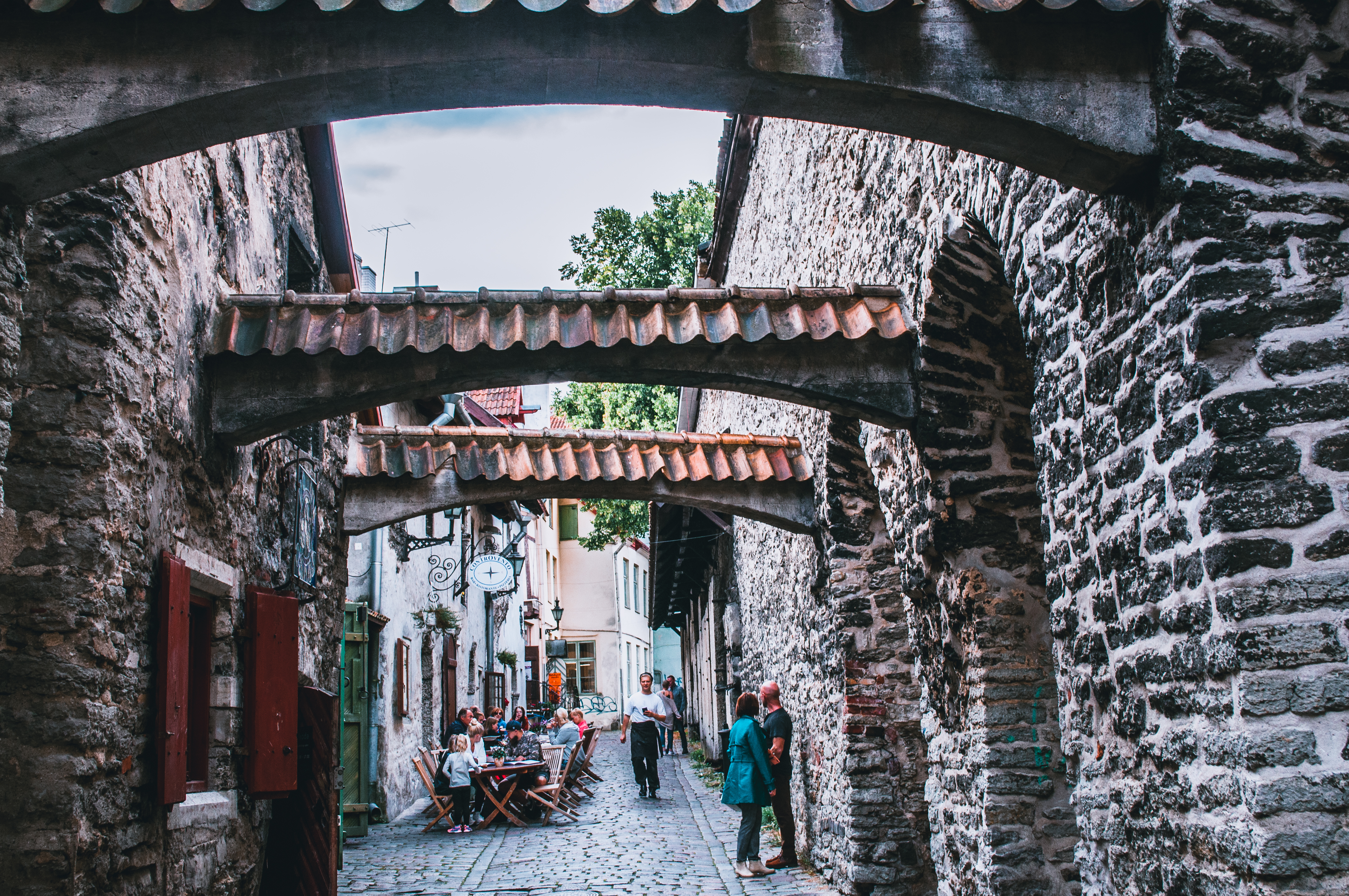 A Heritage Ale
Tallinn really does have a beer thing going on, but it's not the only thing the city is great at.
The Estonian capital has all the charm of many of its Scandinavian neigbours, without the added price tag. Here, you can dine, shop, drink, and most importantly sauna like the Finnish do, but for half the price.
The medieval UNESCO World Heritage old city has a very Hanseatic vibe about it – lots of cobbled roads, spiky towers, castles….  all that sort of thing. It wouldn't be an old-town without an assortment of shadowy bars, buried beneath the side of the road. Along with these candlelit establishments, the city boasts some of the best breweries and beer emporiums in northern Europe, all of which can be visited while hiking through the old city and alongside the port.
A largely independant scene, the local beers take on regional tastes; berries, fruits and heavy malts. In the local bars, you can find sweet, dark pilners, ripe with berries, almost syruppy in texture.
Like most things in Estonia, the independant craft brewing scene is largely new. One of the city's best breweries, and my first port of call in Tallinn Põhjala, was only founded just under a decade ago, but has already come to establish itself as one of the best in Europe.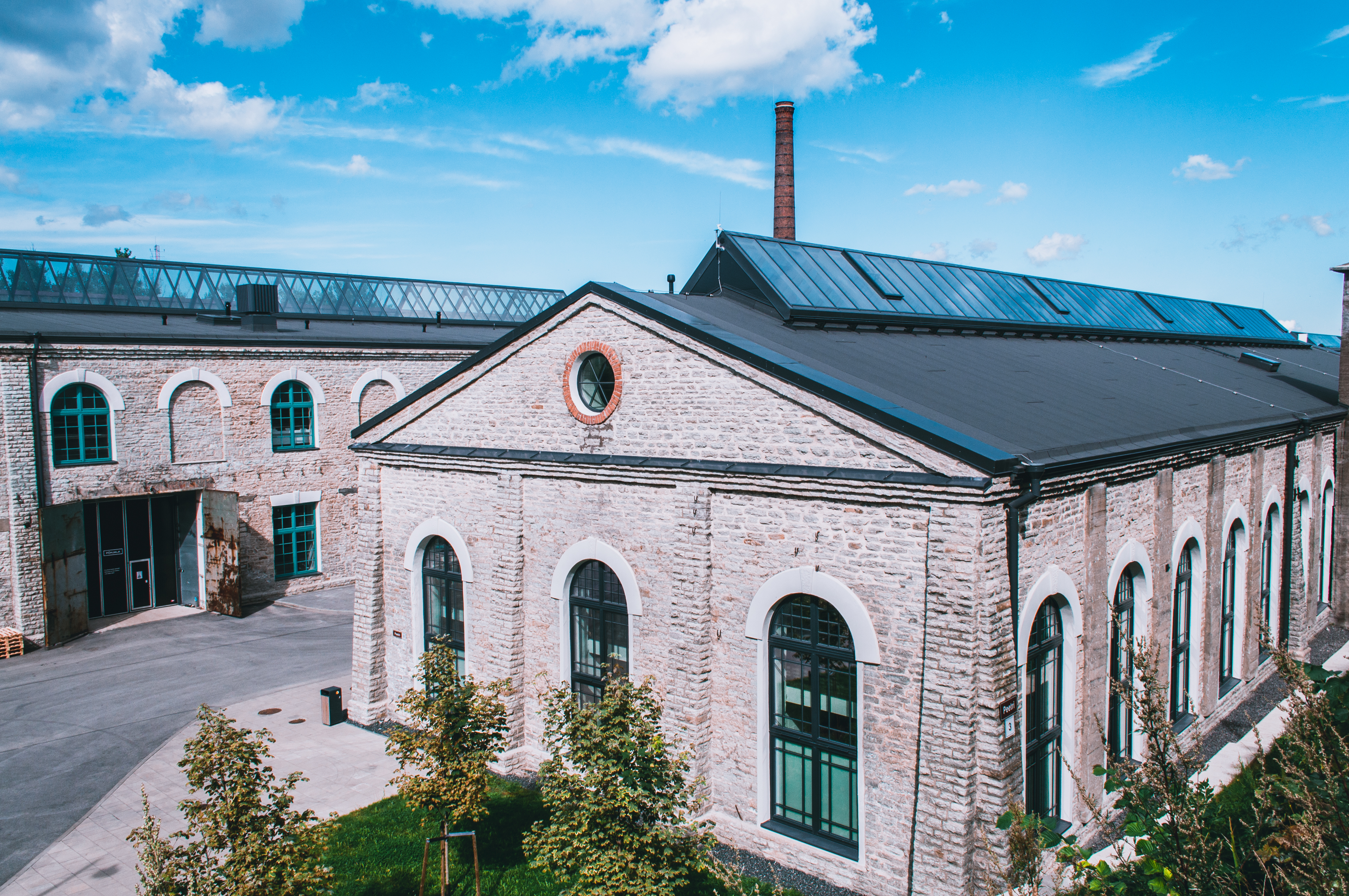 Põhjala Brewery
My trip to Tallinn is all thanks to the nice folks at Tallinn Music Week who invited me back in August. Whilst there I took the opportunity to ponce around the town looking for some top beers, and what better place to start in than the Põhjala Brewery & Tap Room.
Põhjala has it all; a shop, bar, restaurant, brewery, and even a sauna. A mix of IPAs, pilsners, porters, weißbiers, you name it, are all brewed in-house. I started the day out with an Orange Gose, a mild citrusy beer,  that was not too hoppy.
Even during a pandemic the brewery itself is extremly inviting. There is an abundance of space, outdoor balconies, with a viewing space of the factory floor. Unlike certain bars and breweries, Põhjala does not limit what it has on tap. In fact, at any one time you'll find 24 different lines available, making this perhaps worthy of a day trip alone.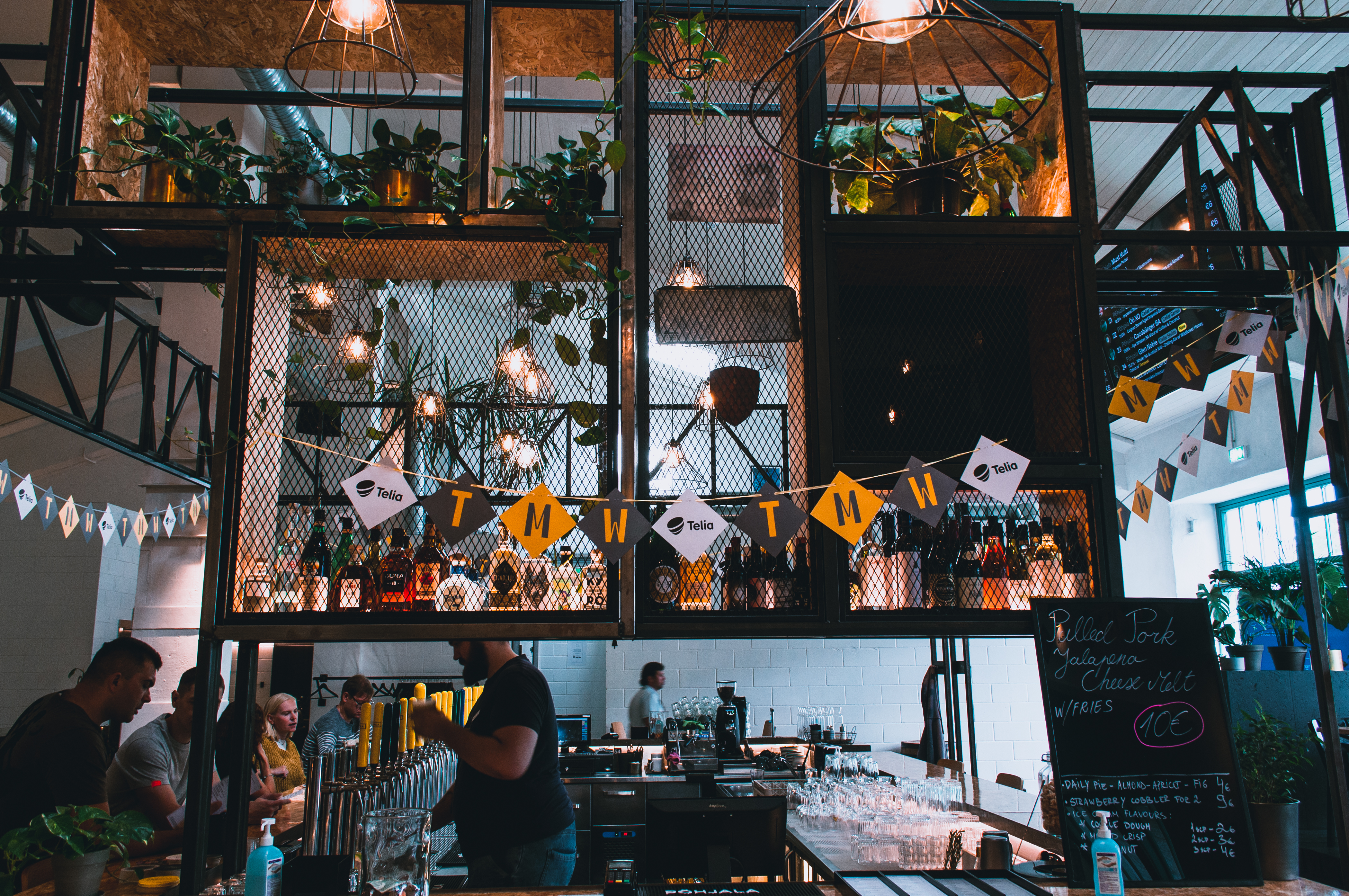 Now, some hiking.
Moving onwards from Põhjala, head north up to the Old City Harbour, where you can see a vintage stream ice breaker, submarines and many old ships displayed along the bay. Here, as you meander back towards the old town along the water, you'll then pass the old Patarei Prison, an old Soviet lock-up that more resembles a pirate's grotto. Still the gulag aesthetics are as a bleak today as they must have been decades ago.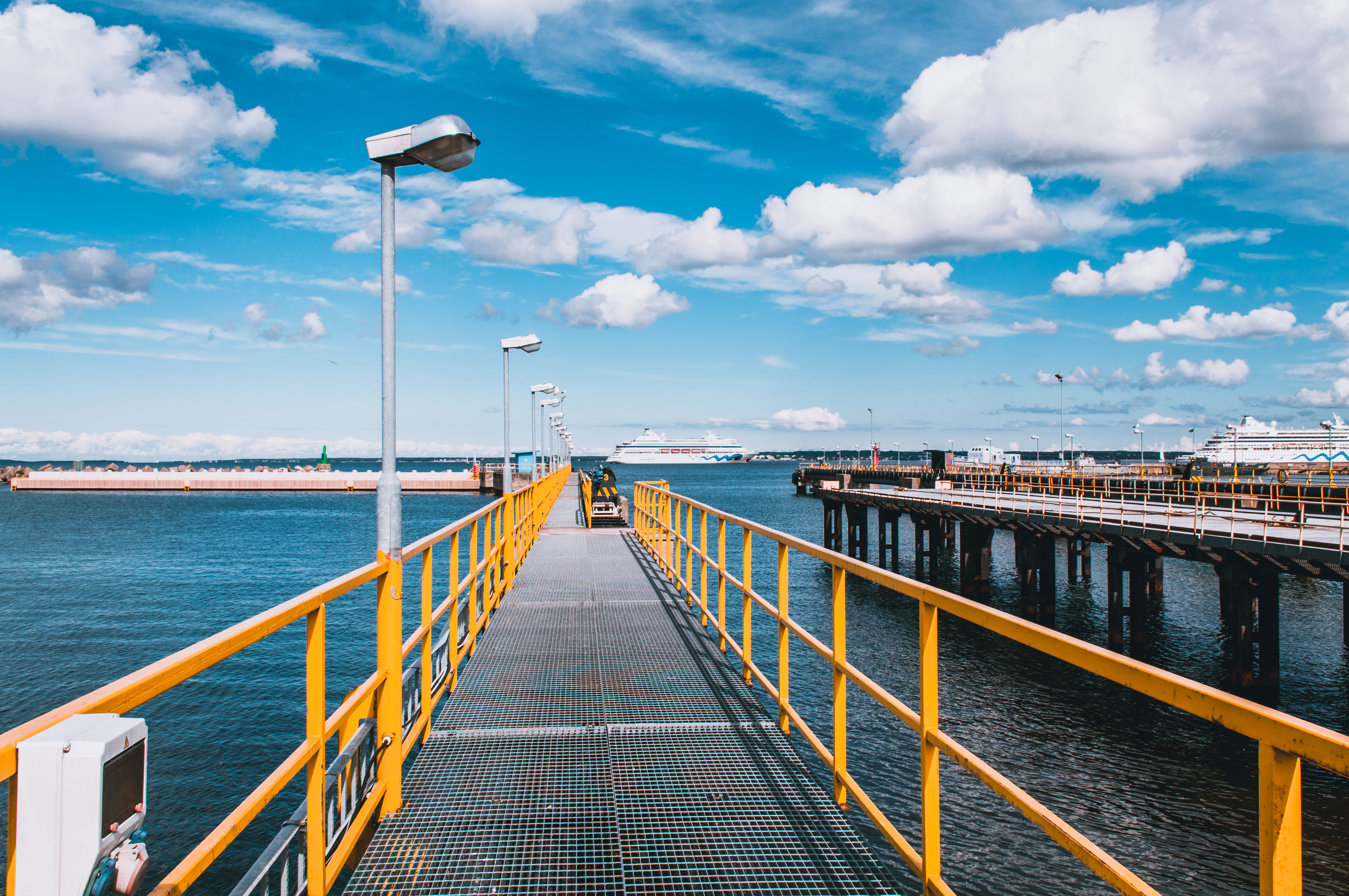 Uba ja Humal
Two kilometres along the harbour, veer onto Patarei until you arrive at Uba ja Humal, an incredible yet discreet tap room and beer warehouse. The space resembles a Games Warehouse for secret-nerd drinkers.
Here, wander through into the back room, where there's a modest bar with many — and mostly wheaty craft beers on offer, with some delicate, grilled bar snacks too.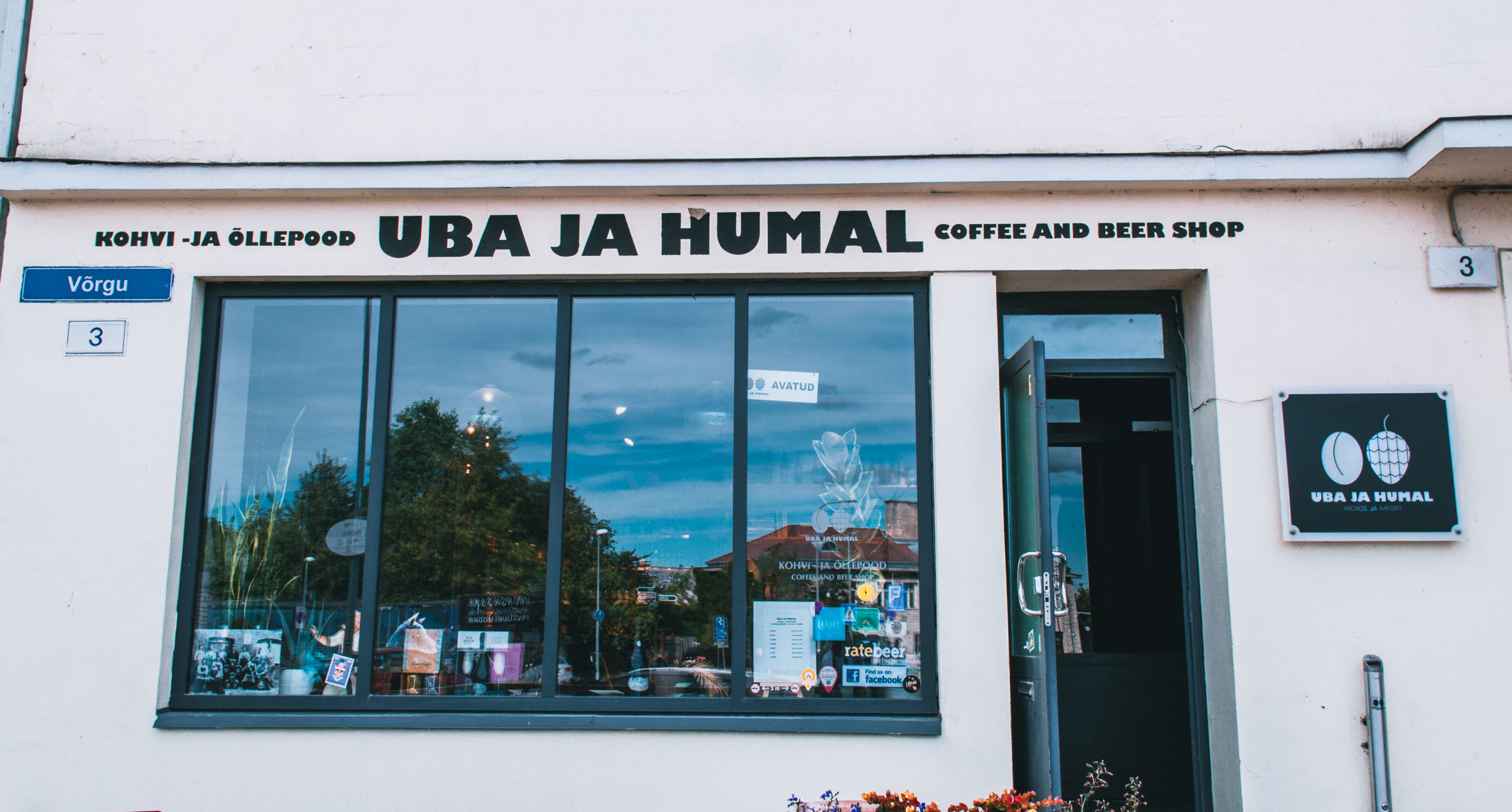 Old Town
Now it's time to walk through the gallant old town, through the old city walls and past the historic defensive towers, and Maritime Museum.
Take the first Eastern exit out of the centuries' old quarter and into a little shopping district called Rotterman City, where you'll find another well-stocked beer showcase and tap room called TapTap.
This place, like Uba ja Humal has pretty much everything you can want. With around six beers on tap, the little cove always comes with some sizzling sausages  on the grill. Here they have some of the finest selections from Mikkeller to Põhjalas, with a lot of finely malted and flavoured seasoned ales for whatever palette you need to satisfy. I stuck to the theme of the day enjoyed a citusy brew from WarPigs, Denmark.
Should TapTap somehow not satisfy your Earthly needs, then fate happened to insert a BrewDog right next door to TapTap, which can never be a bad thing.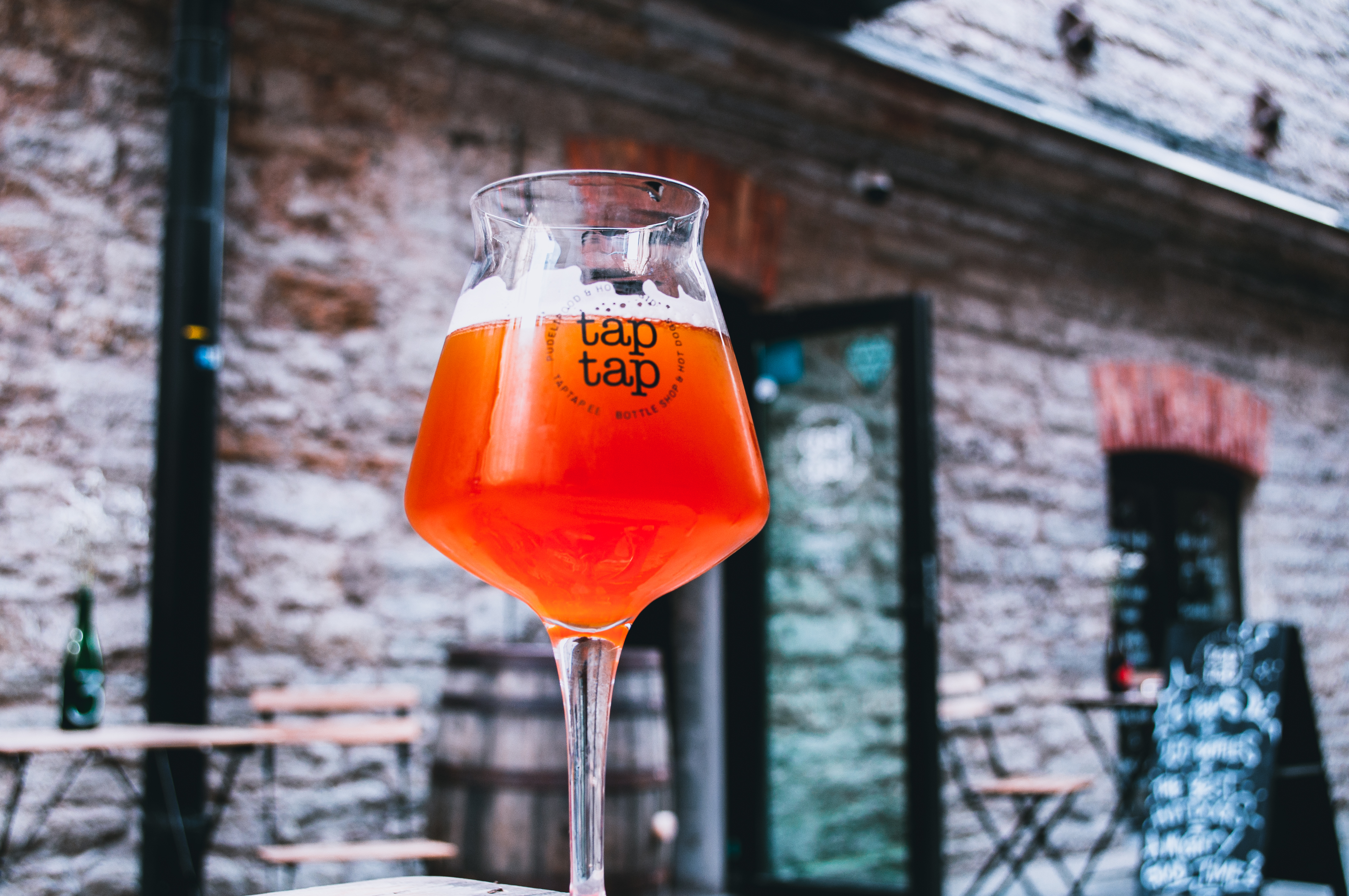 To top things off, it's time to embark on the final 2km stretch to the Humalakoda Brewery. Again, you wander back through the old town, across the old square, and the iconic 13th century Town Hall and the Old Hanse restaurant, where people on the street dress like jesters and try to tempt you inside for a yard of dark herbal 'Monk's' Ale.
Across from the old railway station lies Balti Jaama Turg, the city market – a mix of classical and modern food stalls, full of fish stands, delicatessens, and fresh fruit and vegetables. Within this complex lies Humalakoda, a popular brewery and restaurant to end your day-romp through Tallinn. On tap here you can have a more refreshing experience with the on-site brewed fruiter ales and pilsners.
Humalakoda lies just on the border of Telliskivi Creative City, a sprawling regeneration-area filled with smart cafes, book stores, practise rooms, gig venues, a gin-bar and much more. It's a mirror image to the classic old-timey world of the city centre, offering a new style of energy and life to explore, should you have the energy left.
Photos – Dan Cole