So grandiose is this particular wine region in the German state of Baden-Württemberg , the name literally translates to Emperor's Chair. The one volcanic wine region on the Upper Rhine plain features a trail that takes you through the homeland of the country's best Grauburgunder vineyards and areas of sublime beauty.

Trail:
Ihringen- Endingen

Distance:
21km
The Kaiserstuhl region just sits north of the Black Forest by the Rhine Vally. It's a secluded, hilly region with all the natural allure that South Germany typically has to offer. The main difference lies within the landscape, which has been sculpted into a divine, layered region of vineyards, stacked one above the other, with little villages scattered amongst the valley dips.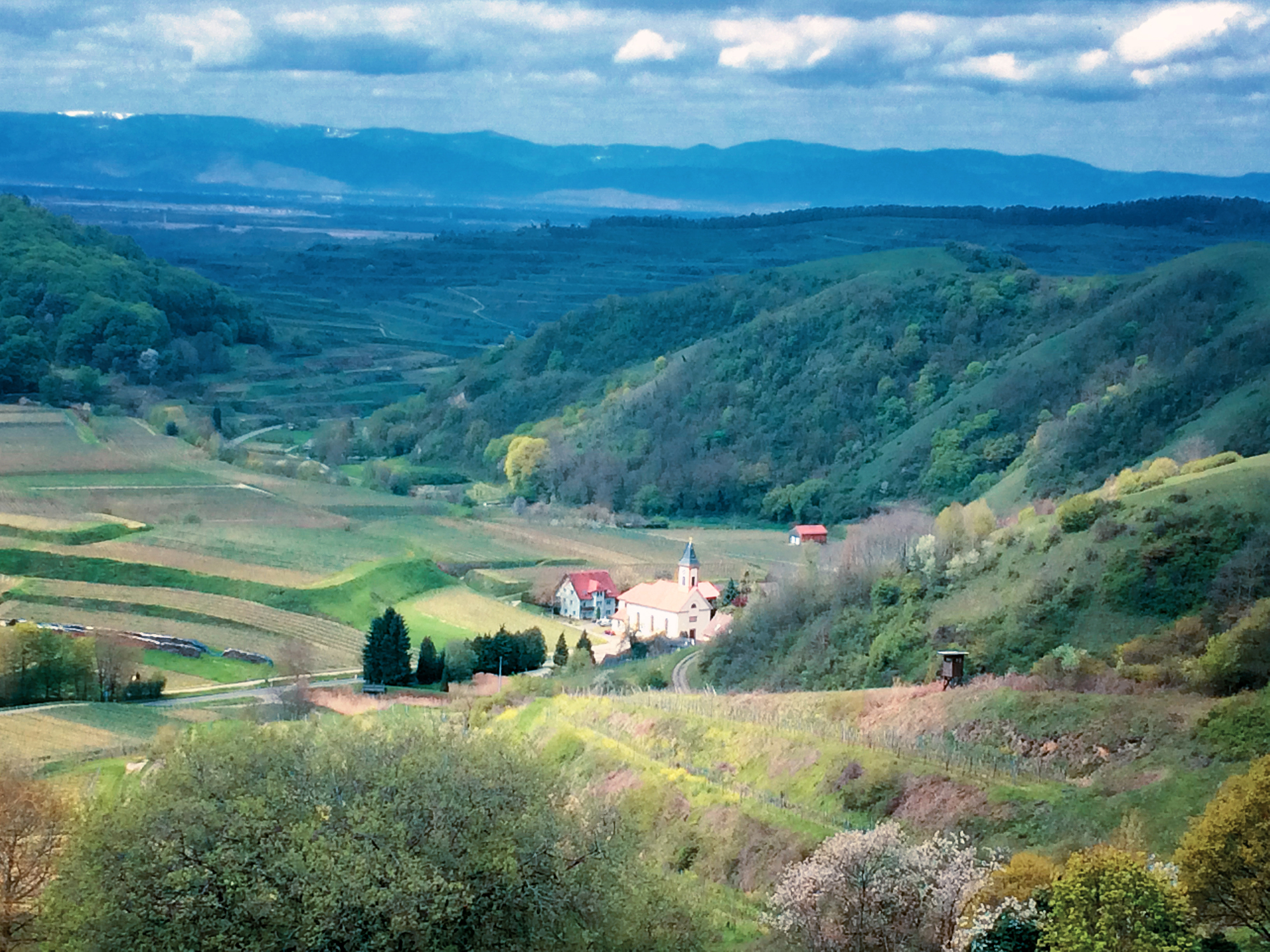 There are multiple hikes you can take here, but the one that enables you to see everything, and soak in the most of what the region has to offer is that of the one that takes you from Ihringen to Endingen. The Kaiserstuhlpfad, as it's known, was awarded the seal of Qualitätswanderweg Wunderbares Deutschland – which means it's just really incredible. The 21km hike takes you through the Ehrle Valley, through a maze of vineyards, and across hills that offer stunning vistas. Along the way you'll cross the Vogelsang-Pass, to the Katharinenkapelle and all the way to Endingen. Obviously the real joy of this route is the amount of amazing wines on offer. Straight from the source, the Grauburgunder along the Kaiserstuhl tastes as if it had been made from mineral water, extracted directly from the ground, with natural gases and fresh grapes.
A personal tip would be to visit the Weingut Hauser-Bühler in Bickensohl, which pops up around the half-way mark – although really you have your choice of many wines to drink along the way. Also if you're doing the route from North to South (which you should), Endingen also has some great wineries to visit, of which I can personally vouch for Schambachstube, a decently priced restaurant with a view of the vineyards, and very generous offerings of local wines.
How to get there
The Kaisterstuhl trail should take only a day, so it's great to get start early, leaving enough time for some wine sampling along the way. Ihringen is easily within reach of Freiburg, and to get to Freiburg, there is a great overnight train from Berlin, so why not make a weekend of it all.