While researching for our up-and-coming book, we happened to come across other like minded explorers also in the world of… well, hiking and drinking. One such individual is Munich-based wanderer Rich Carbonara, the author of Beer Hiking Bavaria, a guide to the best trails that will ultimately quench your thirst after a big day out on the trails. A big fan of his work, we couldn't resist talking to Carbonara about his hikes, his life in Germany, and his quest for the ultimate beer.
Hiking and Drinking is at the very heart of Carbonara's life. Living in Munich, the American teacher offers tours throughout the region that take in the best beer, food and trails Bavaria has to offer. He only recently published the extensive and well-researched guide Beer Hiking Bavaria, but his love for hiking and drinking has been with him for many years.
The book covers all areas of Bavaria, from the southern Alpine district, to what is arguably Carbonara's favourite part, Franconia. Situated towards the north of Bavaria, Franconia is known for its plethora of great dark beers, breweries and restaurants.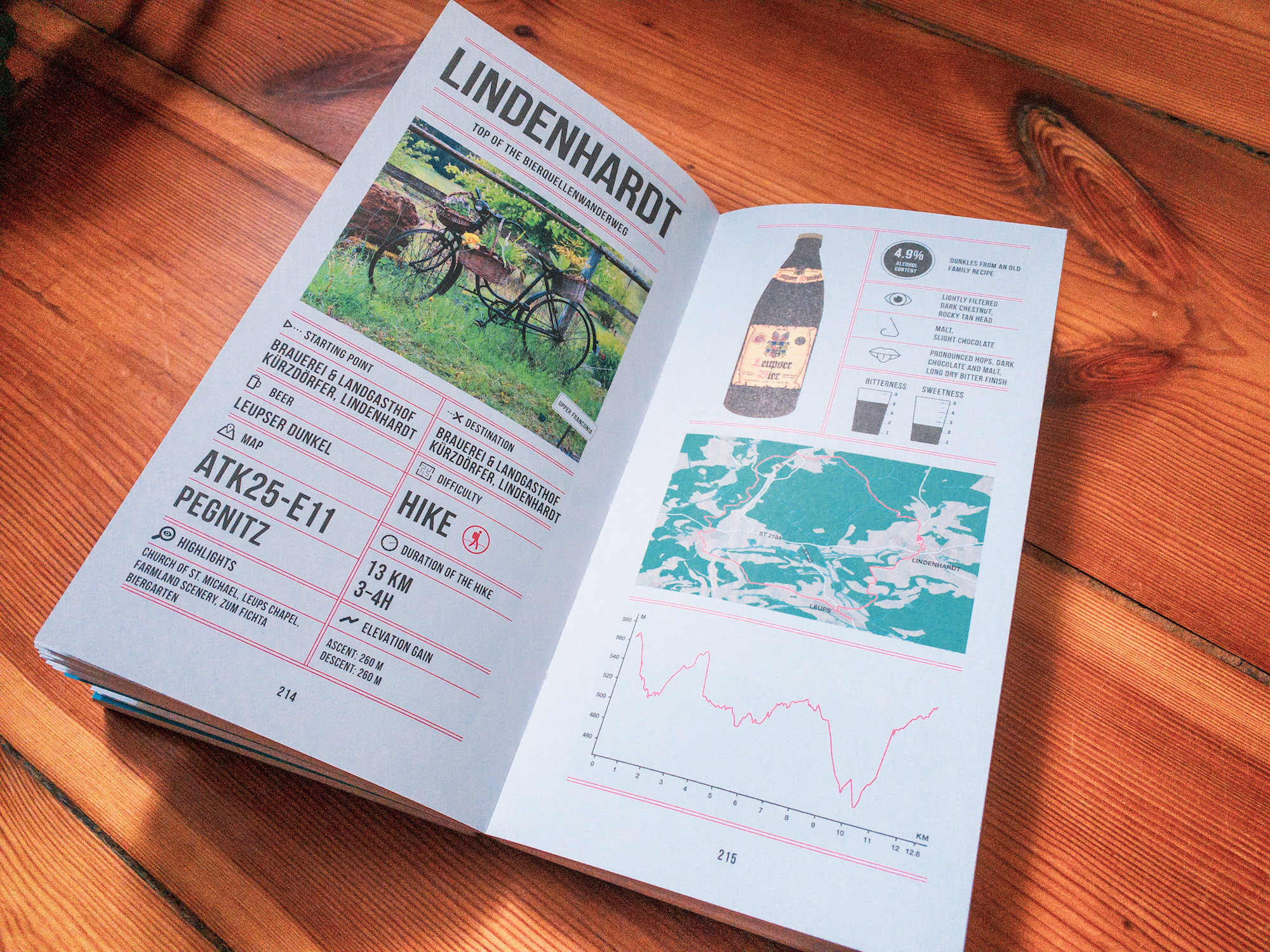 Wherever his journey has taken him, Carbonara has detailed all of his adventures over on his blog beerwanderers. Here he talks about the different breweries, the types of beers and their different flavours, as well as their different qualities and tastes they have. Not only can you read and engage with his various treks, but you can also book one of his tours, where he'll personally take you on a hiking and drinking expedition.
Having just got our hands on Beer Hiking Bavaria, we've already obsessed with the great amount of trails it has to offer. With each hike, there are specifics on distance, difficulty and direction. At the end of each trek, you will arrive at the designated brewery where you can try the beer that is specific for that area. By following Beer Hiking Bavaria you will discover an amazing, rich variety of brews the region has to offer, while taking in stunning scenery, landscapes and walks. Some of which we've already done this year… so stay tuned for more reports from these adventures.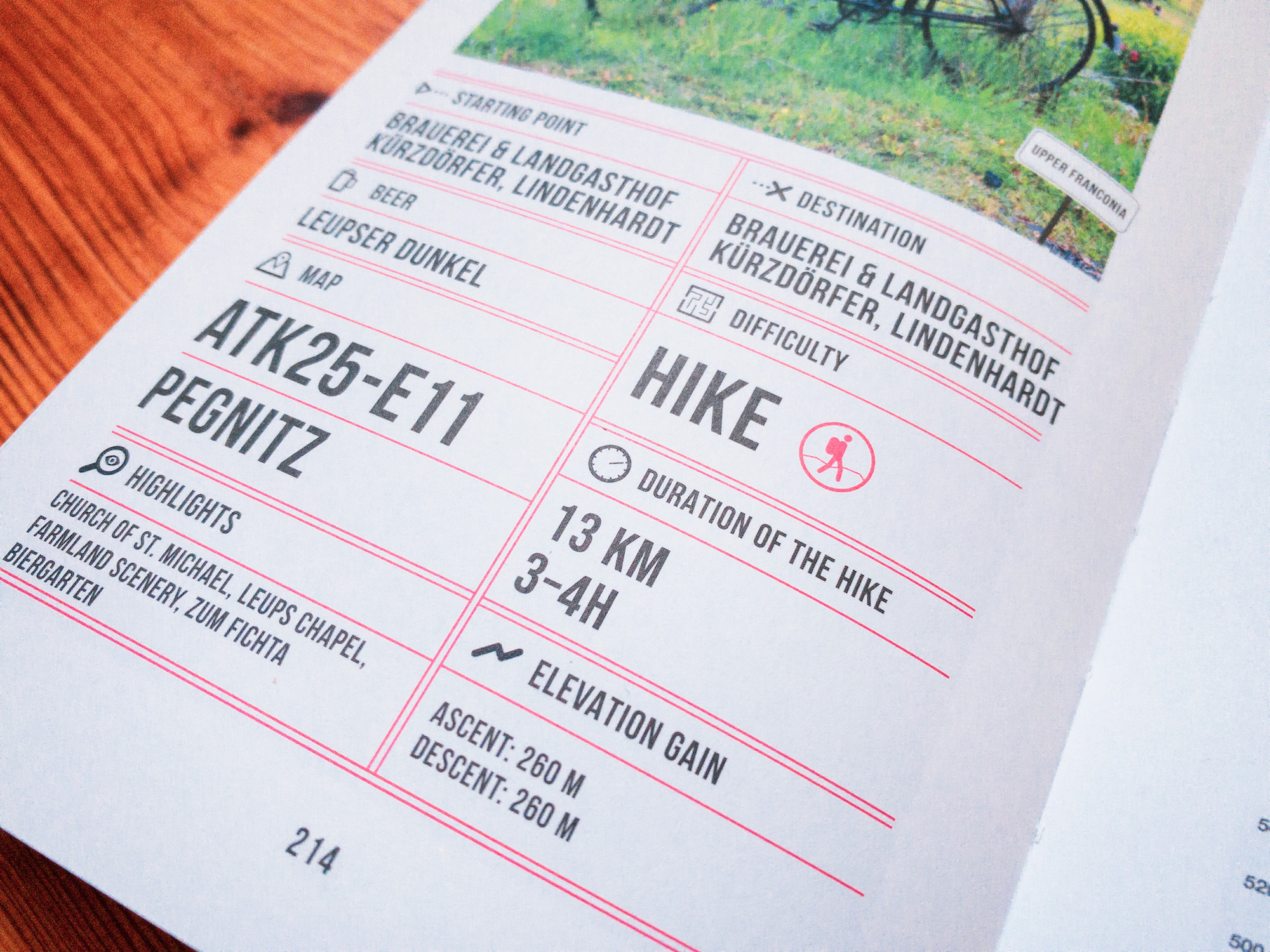 H&D: What is your day job like?
RC: I'm a English teacher and I run beer hiking tours so at the moment both of these are not possible due to COVID-19. With the breweries opening back up hopefully tours are given the okay before the summer really kicks in.

H&D: Where did the inspiration for such a book come from?
RC: My wife went back to school a few years ago and said I should do something constructive with my time. She also suggested a website on beer hiking. A Swiss publisher who had two beer hiking guides saw my site and asked if I'd be interested in doing one on Bavaria.
H&D: How did you go about researching all these trails?
RC: I'd done many of them prior to the book. Some are even featured on my website. I did also look for ones all around Bavaria. Often I just looked at a map for breweries and then for trails that ideally would pass by them.
H&D: Out of all the trails, which ones were your favourite?


RC: That's a tough question. The hikes in southern Bavaria pass through more spectacular landscape but the ones in Franconia have a more rural feel and you get a feeling about living there. I also like the breweries in Franconia more. They're generally smaller and very much family run. I guess I like the Fünf Seidla Steig as an all around beer hike. It has a nice rural landscape, passes through some quaint villages, has a hilltop castle and a monastery. Oh, and five breweries all on one trail and doable in a day. It's hard to beat that.
H&D: Were there any particular beers you discovered which blew your mind?
RC: One surprising brewery was in Schönram. I didn't know it prior to the research. This was one I found on a map and then found a hike close to it. It turned out to be one of the nicest  surprises of doing the book.
H&D: What about breweries or taverns. Was there one you discovered which really stuck with you?
RC: Held-Bräu in Oberailsfeld is a nice quaint pub with a green tile oven. It is typical of old village pub in Franconia. This wouldn't be a discovery pub as I'd been there a few times prior to researching the book but I did find there was a great hike that goes right through the village.
The pub in Schönram was quite nice but have to admit I only walked through it. My driver wanted to sit outside as it was a gorgeous day. It wasn't so special out there and it was crowded. The pub would have been more to my liking but another good reason to return. The food there, by the way, is excellent.
H&D: How's the hiking for you right now, and what's different?
RC: I just got back from my first trip since COVID-19 locked everyone down. A lot of what I do is far from home and I typically need a room. This past weekend was the first time hotels were open. I haven't been on any local trails yet but with this trip under my belt I feel better about going on a trail again…with a mask of course!
H&D: Are you planning on doing any more books?
RC: It was really a lot of work but I'd like to do another beer hiking guide, either of a different country or maybe with a slightly different angle.
You can buy Beer Hiking Bavaria here.
Cover shots – Yvonne Hartmann, all other images by Rich Carbonara